Exoprise introduced a number of new features and updates in the month of March 2021.
Updated the Widget and Layout (Tab) Menu
With many new widgets introduced recently, we re-organized and updated the widget menu dropdown. It now also supports adding widgets to the top or bottom of a layout.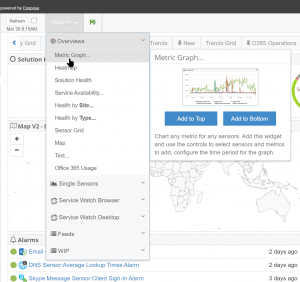 The Layout menu (to the right of the Dashboards) was also updated to accommodate more customized layouts. We plans to add even more pre-configured layouts in the future.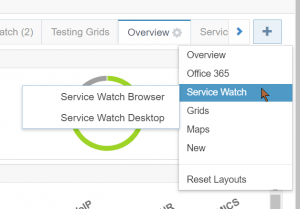 Service Watch Layouts
In March, we introduced two new Service Watch layouts; one for Service Watch Browser and another for Service Watch Desktop. These layouts include widgets that cover the various new experience scores introduced as well as provide encapsulation of a growing number of widgets designed specifically for Service Watch Real User Monitoring. Read more. Here are a couple of examples: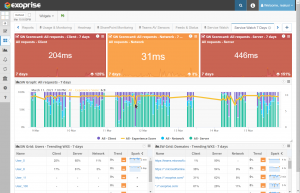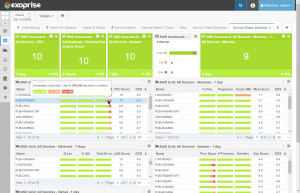 Look for continued future updates to the Service Watch layouts and widgets.
Service Watch Desktop Configurations
Service Watch Desktop can be pre-configured for instant download by end-users. Invite end-users to download Service Watch Desktop for troubleshooting Microsoft 365, Teams or SaaS and network problems. See how to.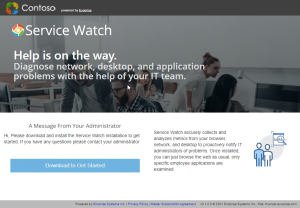 Securely deploy Real User Monitoring (RUM) for Office 365 in minutes. Supports corporate branded downloads as well.
Service Watch Privacy Features
We introduced a new privacy feature of Service Watch. Configure a minimum role for privacy features so only users in privileged roles can see real user names while less privileged viewers see anonymized names. Read more.
Brand Your Portal
Administrators can upload a logo to customize the Exoprise portal. Do it right here.
Here's an example of a branded portal: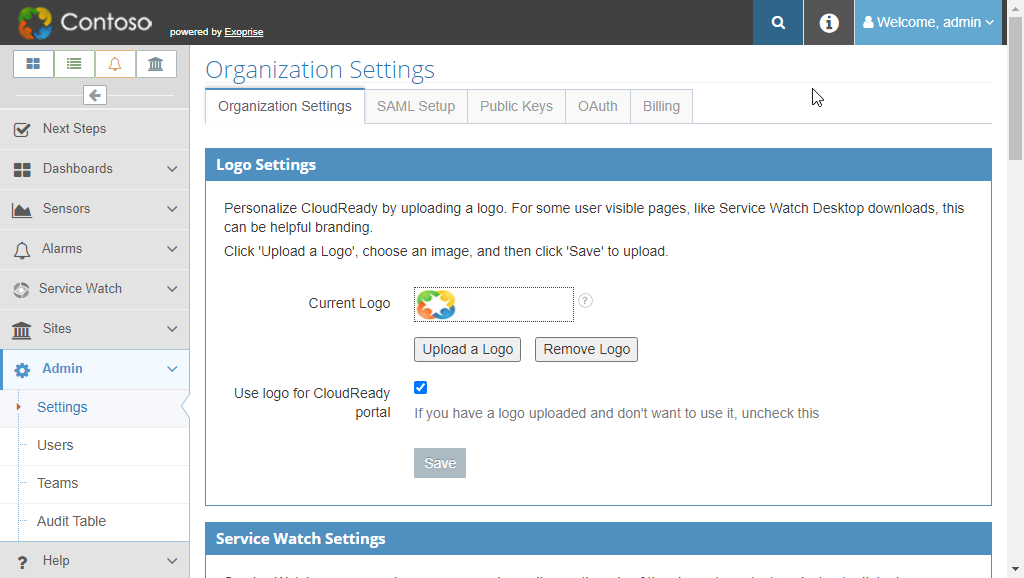 Bug Fixes
We bury the bug fixes here at the end, they happen to the best of us:
We updated the Teams AV sensor to accommodate some early preview releases of Teams. This may NOT be supported on an ongoing basis.
We updated the SharePoint sensor to fix a problem with larger payload upload testing.
We fixed 2 bugs with the Email Graph sensor for certain mail hygiene provider testing and optional MTA testing.
We fixed a color coding graph problem where the same or similar colors was chosen for graphs.
We fixed a OneDrive API sensor validation bug when running the Management Client from long paths.