Exoprise released new features for the last two-thirds of Quarter 1 2023 (geeky).
Improved Weekly Reports
In the weekly reports, the images were updated. The previous image generation had numerous issues with not waiting for widgets to materialize, these images are more true to what is viewed in newer browsers. We also added console links to the email.
For enterprise customers, we now have daily reports available. Ask us about it and we can tell you more.
Updated Exoprise Management Client
A long time in the making and a much required update, the Exoprise Management Client is now improved for a better, faster deployment (& and browsing experience). Existing customers will have to download the latest Management Client to work with our site.
Reorganized Layout, Tab and Dashboard Menus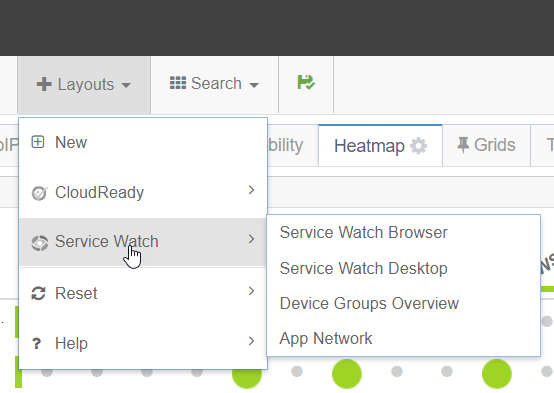 To accommodate a growing set of automatic layouts and widgets to serve different purposes, we reorganized the layouts menu. Look for more layout items in the future.
Device Group Aggregate Layout
We added a new layout that is entirely based on Device Groups for aggregating and visualizing large sets of desktops, laptops and other devices. We have customers using these device group layouts for troubleshooting, optimizing machine upgrades, and L1/L2 support. Here's an example: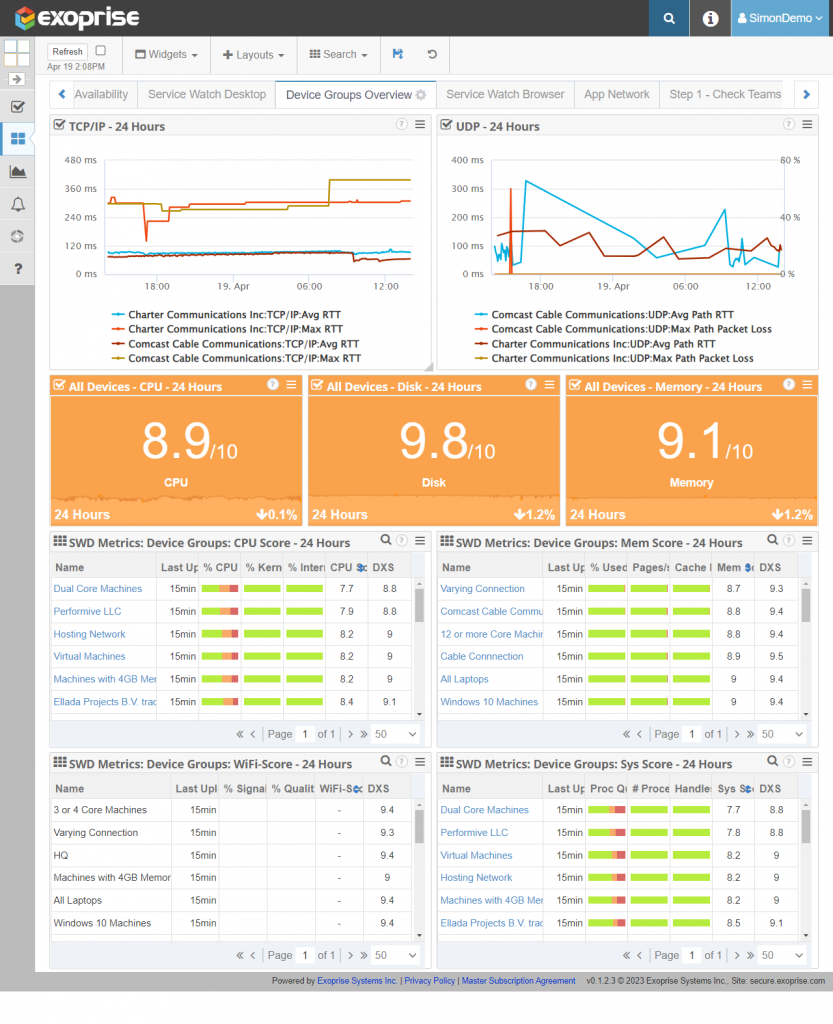 Value-Based Thresholds for Scorecard Widgets
The scorecard widgets for quick visualization of conditions and utilized by CloudReady synthetics as well as Service Watch RUM can be adjusted to change color based on a fixed threshold in addition to a trending percentage.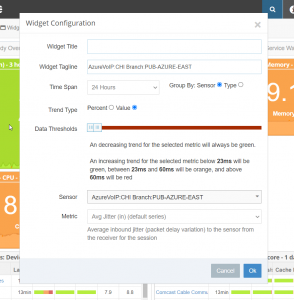 Device User Search Widget
A new Device User Search Widget was added for Service Watch deployments. Service desk operators can quickly locate a Service Watch installation by machine name, user name, ISP or other attributes. Find and diagnose issues quickly.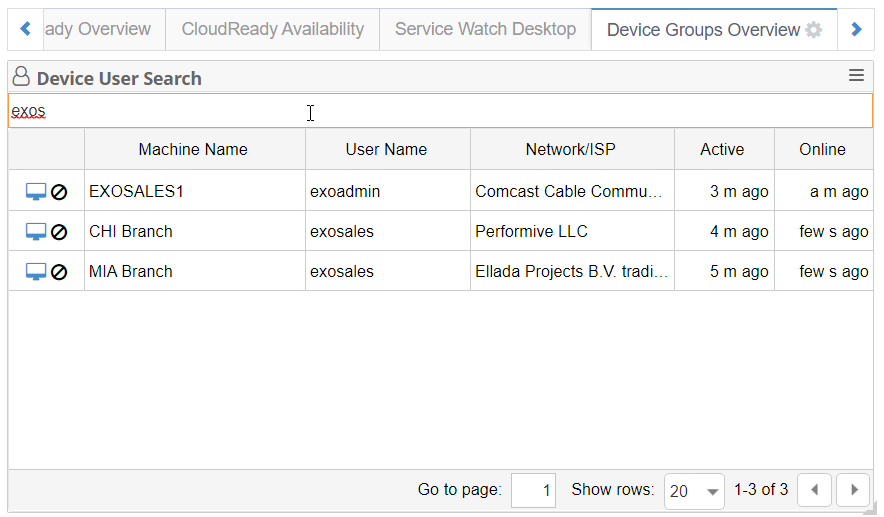 Bug Fixes
We bury the bug fixes here at the end, they happen to the best of us:
We fixed bugs with the Service Watch Browser pages not showing titles
We fixed a validation bug with the new Management Client and Calendar Free Busy tests
We fixed an off-by-one bug for a message related to deploying too many CloudReady public sensors
Service Watch Desktop now limits the number of crash, error, hang events to 500 a day. Yes some people had bad, bad machines. We still tally the stats, just not record the events.
A fix was deployed for new One Drive sensor landing logic