Exoprise released new features at the end of 2022 and into January 2023.
New Metric Chart for Comparing Device Groups, Added to the App Network Layout
A new widget was released, in the menu, known as the Device Group Chart. Utilizing this chart, customers can visualize TCPIP and UDP path performance, packet loss, and latency by the different ISPs employees are using. This data is calculated in near real-time from Service Watch Desktop. See the following examples for where it's located to add to the dashboard and a sample.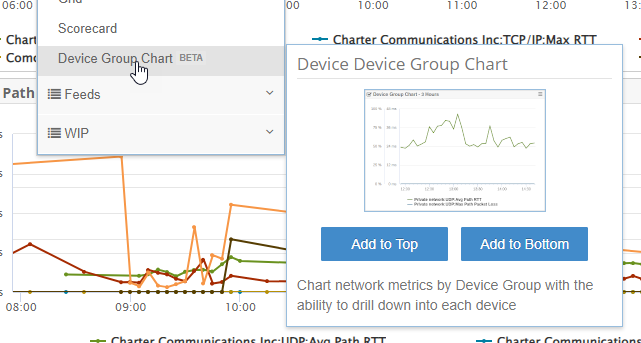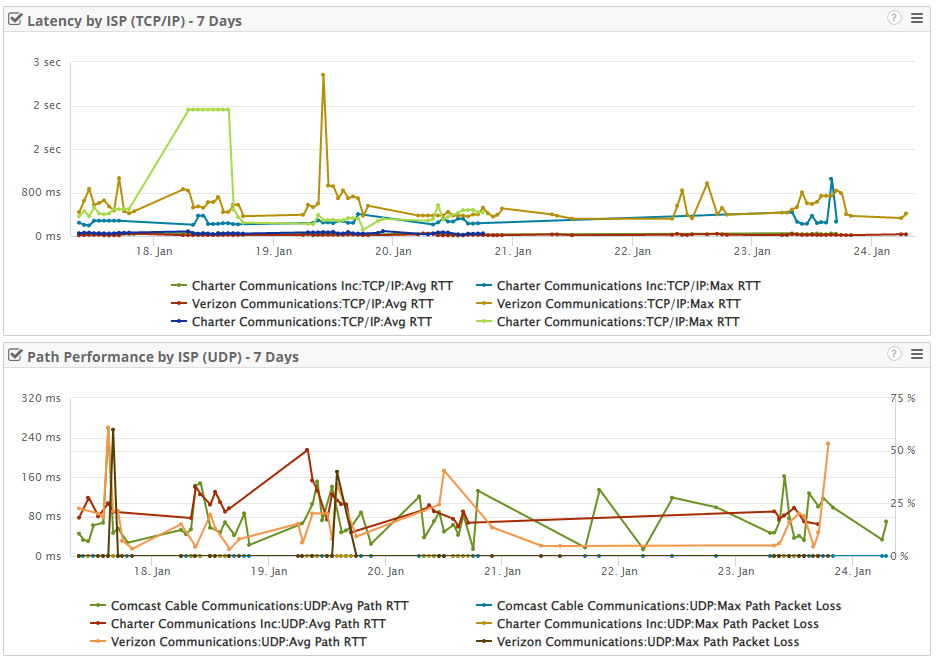 The Device Metric Chart can be used to view network, system and application metrics grouped in many different ways:
Organizational Unit
Cost Center or Line-of-Business (LOB)
Internet Service Provider or ISP
Region, Location, Office, Home or other
Clicking through an elevated metric of latency, packet loss, jitter or other measurement reveals the top devices associated with the elevated condition. Here's an example:

Added New All Layouts Dropdown
To make it easier to find different charts, content, layouts and "tabs" within the dashboard system we added the new 'All Layouts' tab.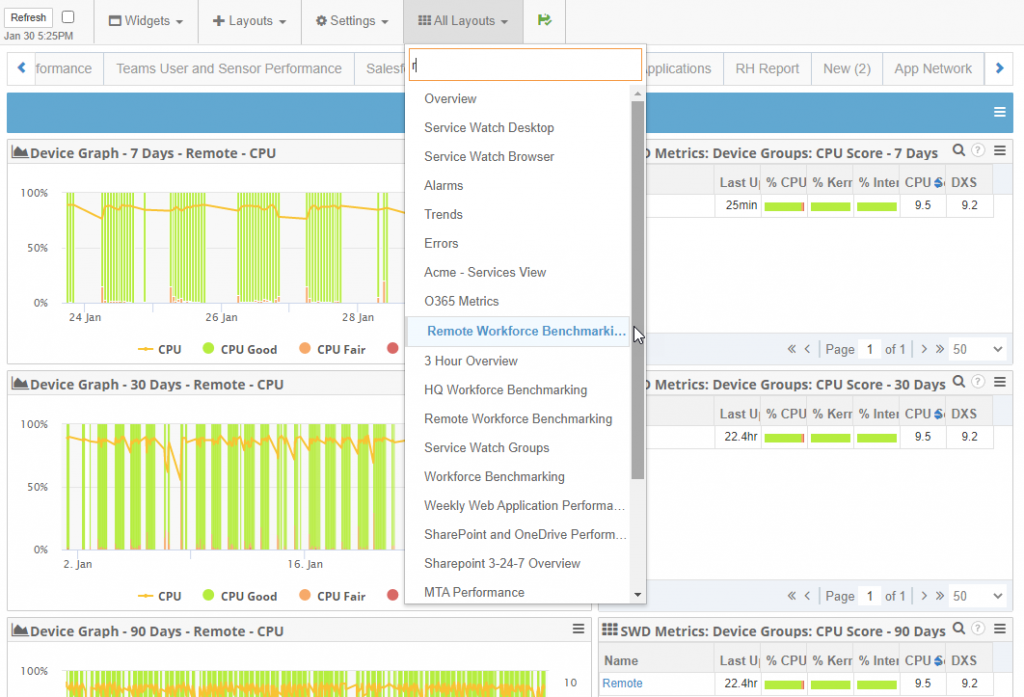 Exoprise Management Client Upgrade
We recently upgraded our Management Client to a better, faster, and more capable browser engine. The Exoprise Management Client is what is used to deploy CloudReady synthetics  and setup Private Sites.
While the new upgraded Management Client is required for certain operations at this point, starting on February 20th, the older Management Client will not longer be allowed to view our site.
Upgrade the Management Client right now
Read more about the Management Client
Power BI Templates
We've released the first version of our Power BI Templates for Microsoft Power BI. The Exoprise Power BI templates allow you to import and visualize Exoprise data in Microsoft Power BI.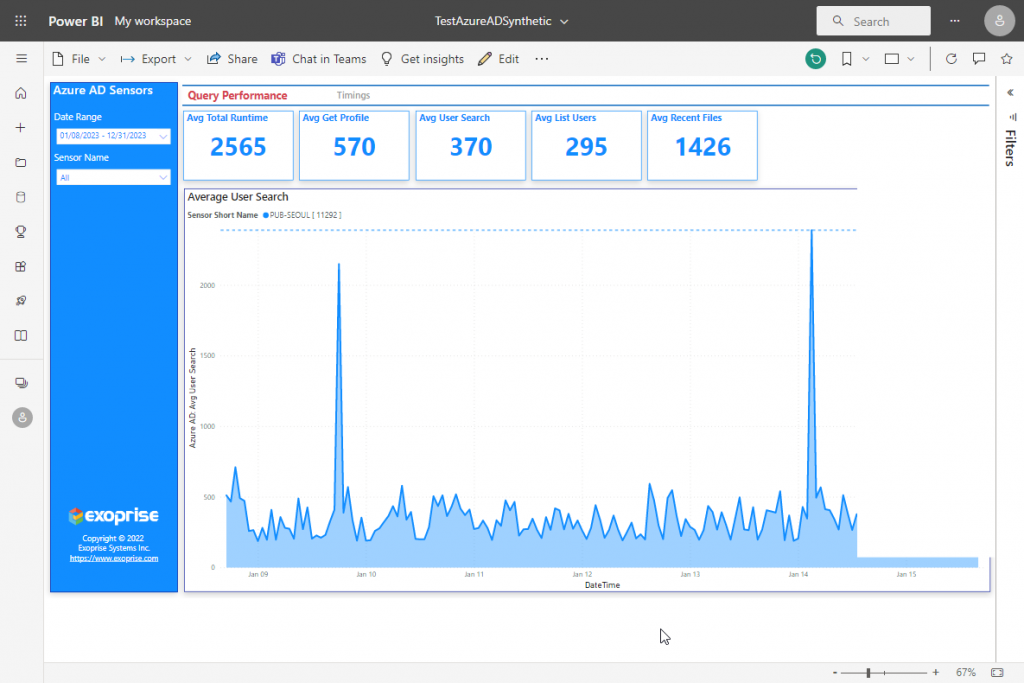 You can download the Power BI Templates from the API and Embedding page
Sensor Pause Improvements
We recently improved the pause and error pause capabilities of CloudReady Synthetic sensors to provide more capability. CloudReady Synthetic sensors are disabled when they are erroring too many times consecutively. Usually, it's an indicator that a credential or network condition needs updating.
The conditions for when a sensor has been paused due to consecutive error conditions is now elevated to the Edit Settings page for each sensor.
Bug Fixes
We bury the bug fixes here at the end, they happen to the best of us:
We fixed a bug with the Teams synthetic not recognizing that it had landed on the correct team during initialization
We are attempting to force Tls1.2 in a number of the graph sensors
We fixed a Service Watch Browser bug related to aggregate traces from a private site
We fixed a number of column name issues in the Service Watch Browser canonical
We improved the page titles for the Device Group wizard