CloudReady can be used to monitor cloud services from behind your firewall on your machines or out in the cloud on our machines. Below are simple steps for getting started with each type of monitoring.
Private Sites & Sensors
Private Sites are agents that you deploy to your machines where ever you want to monitor cloud services from. Deploy a private site then add sensors to it:
Download the Management Client
Install a Private Site (the Exoprise agent)
Add your first sensor
Customize your visualizations and wait for the automatic alarms to be setup
Read more about the Private Sites and their installation methods or follow along within CloudReady.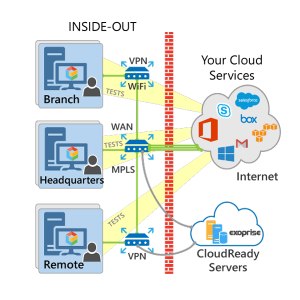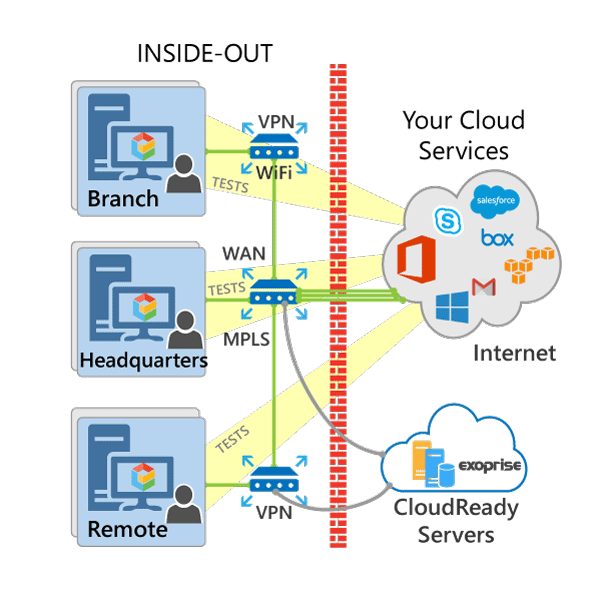 Public Sites & Sensors
Public Sites are agents that we run on Exoprise owned cloud-based virtual machines. You can deploy sensors to these public sites for monitoring cloud services from the cloud or getting an outside-in perspective of your own software.
From any browser, choose Add Sensor, then choose 'Deploy to Public' in the upper left
Choose a sensor, fill in the required information for each step and in the deploy step, pick a public location where you want to deploy to
Customize your dashboards and wait for the automatic alarms to be setup
Read more about Public Sites or follow along within CloudReady